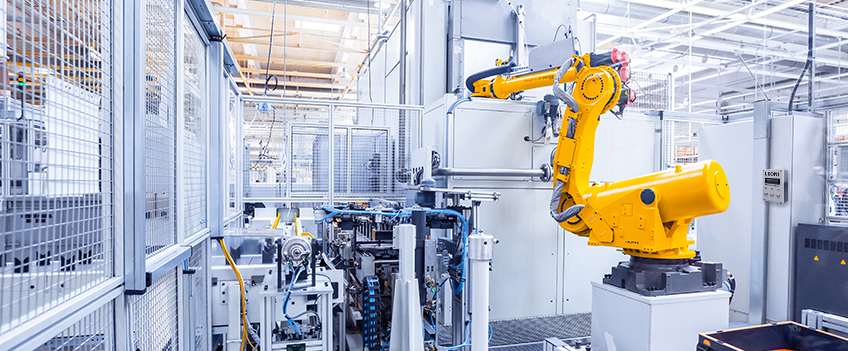 Manufacturing Production
Manufacturing production requires outstanding accuracy, reliability and safety. Thus, there are high demands on the components being used. This not only protects the employees, machines and products; it also ensures the longevity of the production machines. The machines are often in continual usage or go through constantly recurring production cycles. There are also sometimes enormous forces with very heavy loads. But the technical components should not only feature power, endurance and precision. They must also be very robust and be usable within complex applications that involve space-critical installations. The calibration, precise input of parameters, and monitoring of systems also all play important roles.
Safety, precision and flexibility
Phoenix Mecano can look back on many years of experience in the industrial sector. We offer a wide range of products for industrial manufacturing, complex machine systems and the corresponding accessories. These include various aluminium profiles and cable ducts to ensure a safe and orderly working environment, various devices and housings for operations, data acquisition and machine monitoring, and high-precision calibration systems and test equipment. Ergonomic and customizable workstations help to improve versatility and efficiency. Our powerful lifting columns and linear drive make it possible to precisely position and adjust ventilation hatches, safety doors and industrial robots.
In addition to our standard applications and series products, customer-specific projects and applications are also possible. Just contact us and we will work out the best solution together with you – based on your requirements and ideas.