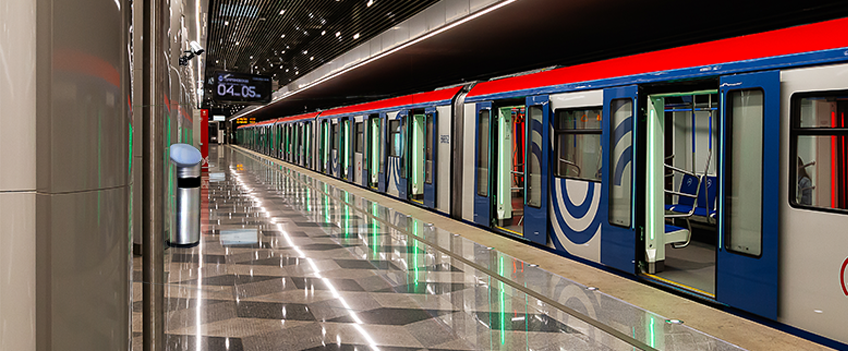 Public Transportation
The electronic components, machines and accessories used in public transport and at transport stops must withstand many difficult conditions; strong vibrations, shock loads, harsh environmental conditions and enormous forces are part of everyday life. Whether at underground rail stations, on local public transport trains, in freight trains or in buses and bus stops, the mechanical components and housings from Phoenix Mecano can be used in a wide range of applications and fields. The products being used must not only be resilient and functional. Due to the often confined spaces, using them in traffic systems requires a high degree of flexibility and customized design.
Safety for passengers and during operations
We offer various components for use in and on vehicles and for transport stops. Using movable monitor holders, it is possible to easily and flexibly mount displays, cameras or screens. Our powerful and compact linear drives enable a wide range of different functions, such as electronically controlling ventilation systems, adjusting train pantographs, or opening and closing doors, window or flaps. Housings and enclosures from Phoenix Mecano can be used to monitor the GPS position of vehicles, to support rail inspections or to measure the closing force of doors. They are also useful for protecting sensitive railway electronics from environmental influences.
All our products comply with the corresponding DIN and safety standards of the industry, thus ensuring the safety and the functionality of the equipment and machines.