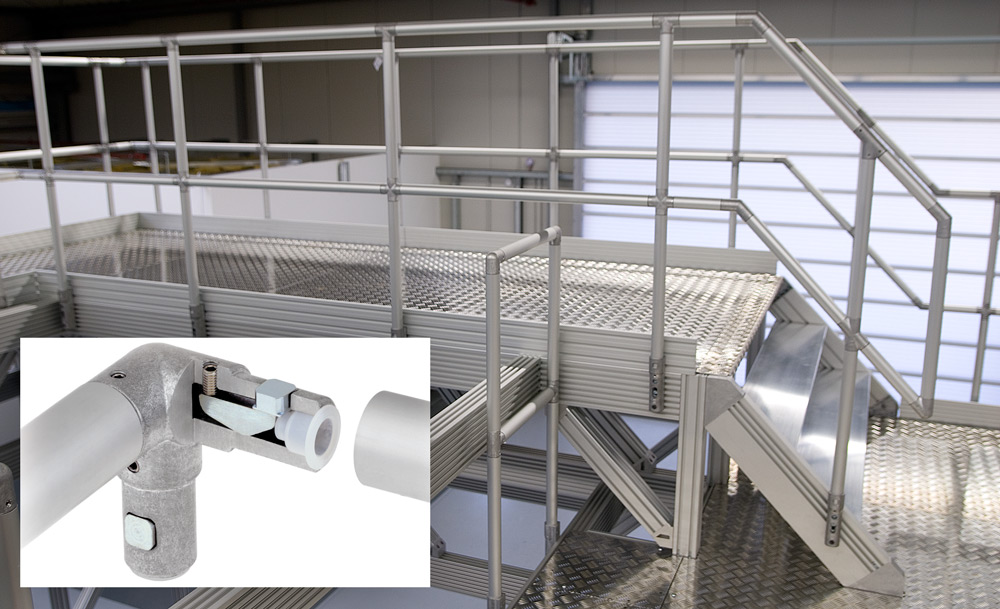 Railings, stairs, platforms and pedestals are easy to achieve using the ITAS tube connector system
Modular Access Platforms
ITAS is your ideal system for industrial stairs, railings and platforms. Our system, comprised of innovative Rose + Krieger components, allows for modular working platforms to be built quickly and easily, offering custom solutions that are technically reliable without the need for cutting or welding.
What are the benefits?
No unappealing joint transitions
Simple to build plug-in system
Saves time and labour - no drilling, sawing, or welding
No subsequent surface coating required
Space-saving transportation
Reusable components that are easily modified
Individual components and complete systems available
Easy to combine with the BLOCAN profile system
Residue-free
Corrosion-resistant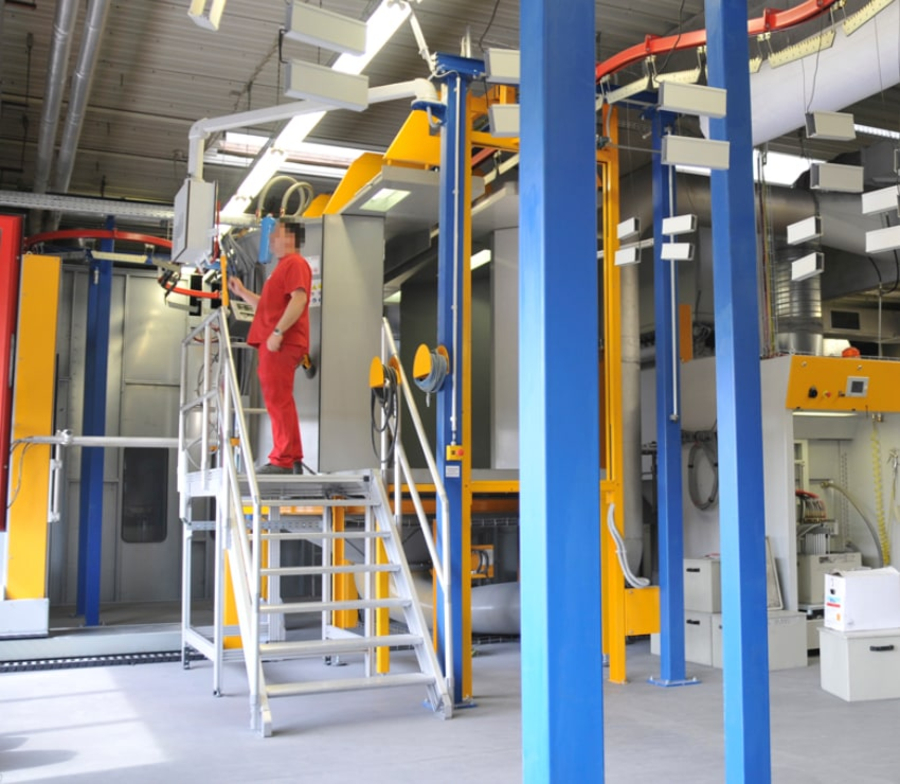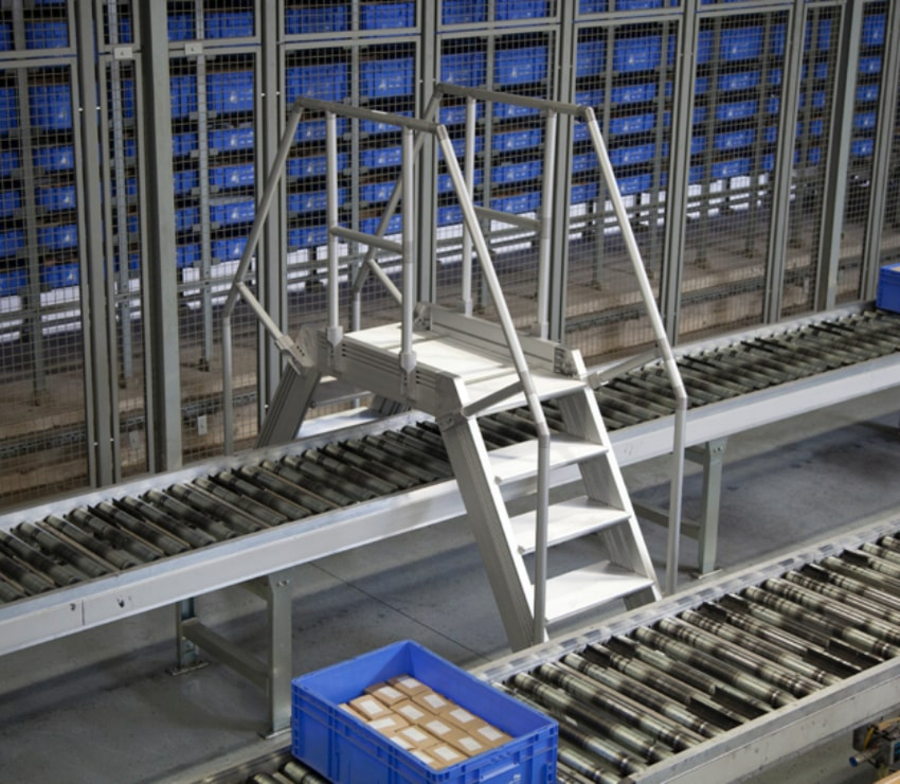 DESIGN, ASSEMBLE, DONE.
How does it work?
Our super-simple system gives you the ability to connect pre-cut tubes easily using tube connectors. These cast aluminium connectors are based on a straightforward plug-in method, meaning no further tools or mechanical processes are necessary.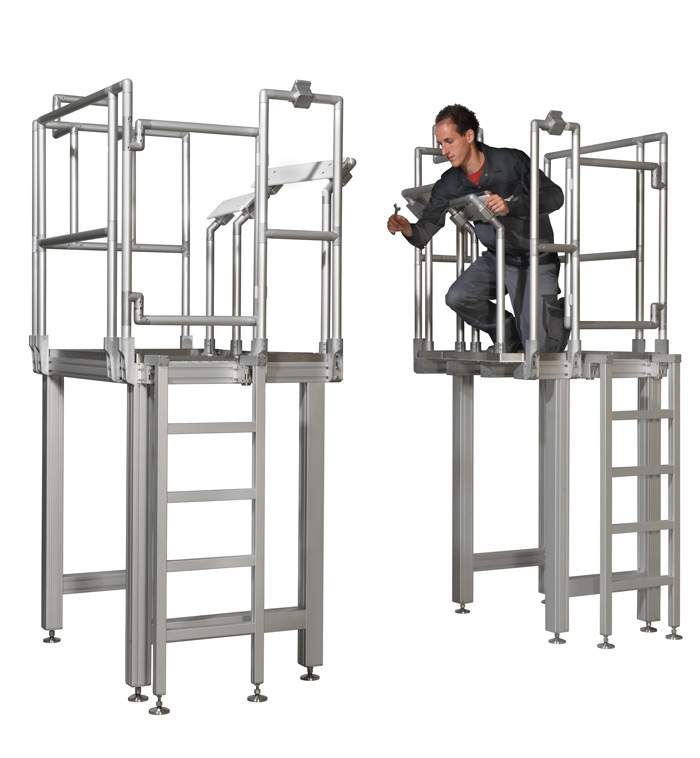 Safety First
An internal clamping mechanism made from galvanised steel, along with the tightening of specialised clamping screws, ensures optimum safety.
This modular system creates a stable structure that fulfils all safety guidelines and reduces the risk of injury.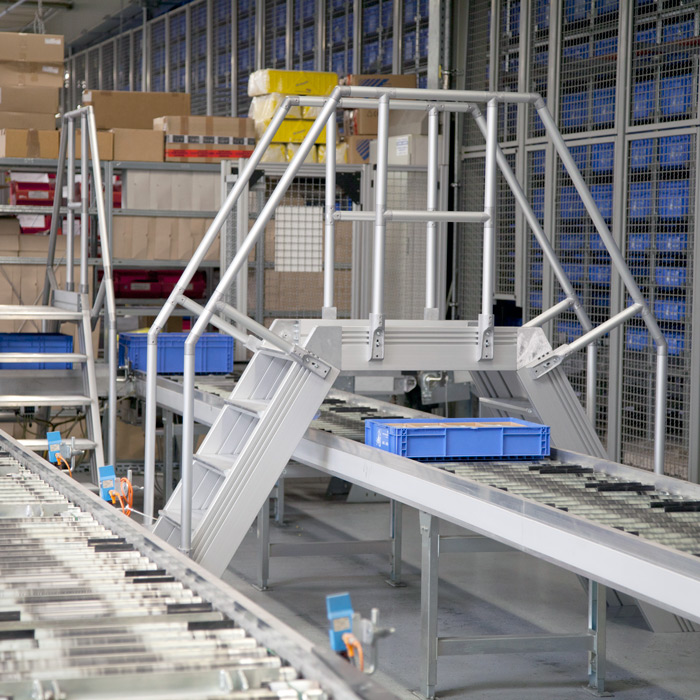 Flexible Systems
Once put together, the resulting system can be easily dismantled, modified, and extended for reuse on other modular industrial structures.
The long-lasting components are designed to be easily adapted to any structure, at any time, to meet your requirements.
SAFE, PRACTICAL, ADAPTABLE
Where can the system be used?
Rose + Krieger's modular system is designed to be used on any industrial platforms, railings, or stairs. But it's particularly useful in industries where cleanliness and safety are of utmost importance and is recommended for anyone who wishes to save on time and labour. Our system particularly suits shop floors and factories, food processing, aerospace, manufacturing, rail and automotive industries.