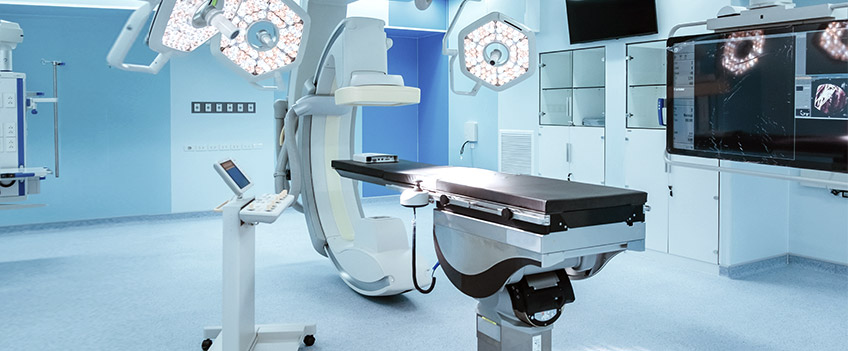 Healthcare
In order to ensure comprehensive patient care, optimum diagnostics and rapid action during emergencies, medical-sector applications should meet very high requirements. Individual components must function reliably, have a high level of IP protection, and be resistant to solvents in support of anti-bacterial hygiene. The equipment must be ready for use and accessible at all times. It should also be possible for staff to individually adjust the equipment, aids and tables (e.g. adjustable heights).
Solutions and systems for medical applications
Phoenix Mecano components and products are used in all areas of healthcare: including technical equipment, complex medical devices and the furniture required for operating rooms and doctors' offices. Our products include movable, flexible mounts for control keypads or supply units, housing systems, high-performance drive technology and everything in between. Our key competencies include panel PCs and display monitors (which are indispensable for diagnostics and while working with patients), mobile ultrasound equipment, special camera controllers used during operations, and the components needed for height-adjustable tables, operating tables and treatment chairs.
The safety and comfort of patients, caregivers and physicians is just as important to us as the flawless functionality and durability of our products, and their compliance with all required hygiene standards.